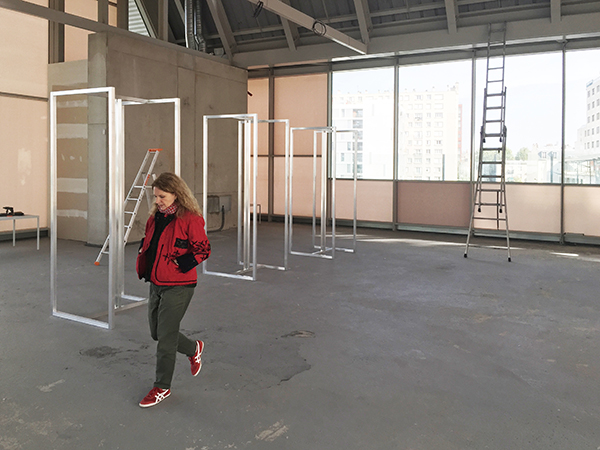 Née en 1960 à Paris, Claudie Rocard-Laperrousaz est photographe.
 
Elle expose ses travaux depuis la fin des années 90, essentiellement à Paris où elle vit et travaille, mais également en France, à Bologne, Tanger et New-York où ils sont présents chez nombre de collectionneurs.
 
Son enfance à Tahiti initie son œil à une analyse particulière de la couleur et de la lumière. 
C'est dans cette île, à l'âge de dix ans, que naîtra sa vocation pour la photographie grâce à son premier appareil, un Instamatic Kodak.
 
Ainsi recherche-t-elle, par les voyages et les rencontres, à exprimer une sensibilité de l'inframince, de « l'à-côté ».
 
Elle aime à suggérer plus qu'à montrer.
La photographie est, pour elle, « …la représentation de la connexion entre l'œil et le cœur, la matérialisation du lien entre le regard et l'âme, l'émotion au bout du chemin… ».
 
Grâce à ce médium, elle peut échanger avec d'autres artistes, faire dialoguer ses images avec des mots, les faire fusionner entre elles, expérimenter de nouveaux procédés tout en gardant toujours en références les bases classiques de la photographie et l'amour de la peinture et de l'architecture.
  


Claudie Rocard-Laperrousaz lives and works in Paris.
The artist's early childhood in Tahiti strongly shaped a very personal vision and a unique interpretation of colors and lights, slightly tinted with nostalgia.
She searches and travels far away or gives near-by visits and looks around. She tries to express her encounters through photographs and collages and unravels her natural sensibility to details, to off beat sensations, and off screen-tormented souls. She carries her moods like a trade mark whatever subjects she addresses, from tags in Rome to laundry hanging on a line.
She enjoys collaborating with others artists and she loves wandering around their studio as she enters their universe with the sole idea to capture a work in bloom, and to listen to a dialogue between her photographs and their pieces.
Her vision is spontaneous, intuitive, and intimate.
Having always been inspired and fascinated by the world of painters, Claudie Rocard-Laperrousaz positions her images next to their paintings in order to approach abstraction with the idea of immortalize the vertigo of pictorial feelings and emotions.
© Translation by Kristine Barut-Dreuilhe